Listen To "Rainfall" by John Blasucci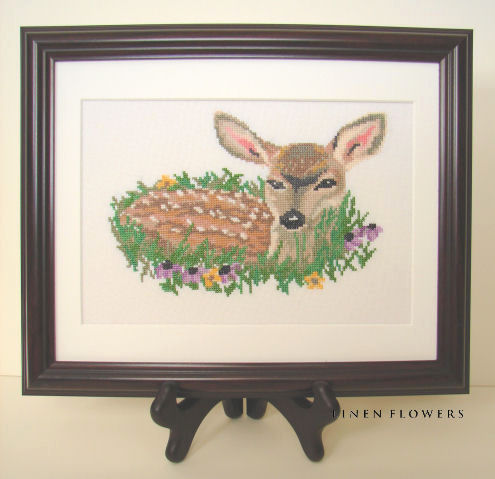 Hidden Spring- #36
New life hides in the tall grasses of spring, listening to the sounds it will need to learn. Design size: 122 w x 80 h. Finished size: 9 1/2 x 6". Stitched on 25 count Lugana with DMC Floss by Kim Mattox.
(c) 2011 Angie Kowalsky/Linen Flowers Designs
*Chart Download For Personal License Only- Not For Resale Or Sharing.
PDF Download Price: $7.00